29 July 2007
Since there are so many pet lovers who participate in the Blogathon, I figured I would pass on this link . . .
My Pet DMV allows you to buy a driver's license for your pet: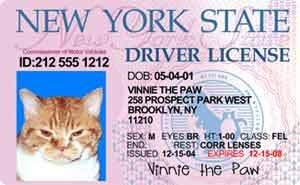 I don't own a pet, but I think it'd be fun to get a Toonces the Driving Cat license.